Hello everybody!
As we know I use tons of mods in my game, and I'd like to share a few with you guys every once in a while. All the mods that I link in my spotlights are working with the current version of the game and used by me! Make sure to check them out and maybe give them a try. So, without further ado, the first 5 recommendations:
1. Balanced Death Moodlets (by flerb)
With this mod, your Sims will not be sad anymore if strangers die, and also a lot of the buffs for other types of relationships were adjusted.
2. Heavy Metal T-Shirt Pack 3 (by DocStone)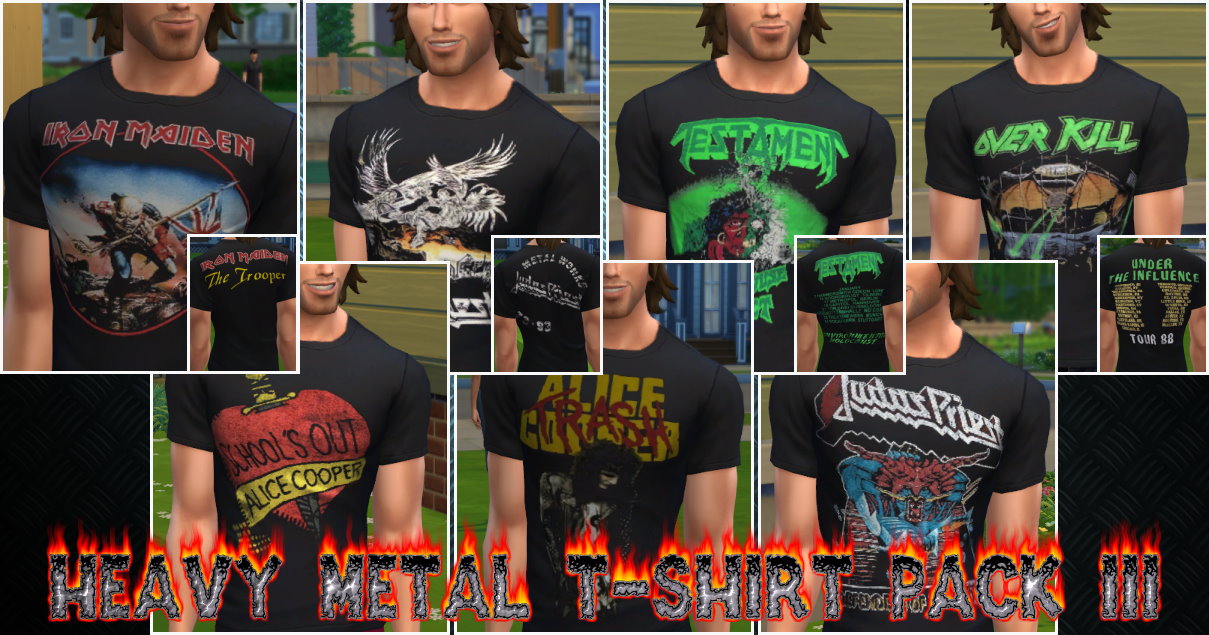 Just what it says on the tin – some neat shirts for your metalheads. They have front- and backsides, with neat sharp textures.
3. Lot Trait Outfits (by endermbind)
This mod lets you assign traits to lots that determine what outfits Sims that visit them will be wearing! Make a casual, party, business, etc, place.
4. Self-Configurable Autonomy Mod (by scumbumbo)
Say goodbye to a hundred no-autonomy mods. This mod lets you configure in-game which autonomous actions Sims should do. It saves your preferences to a file, so you only have to do it once.
5. Blackwork Tattoo (by Aurora-Sims4)
A beautiful tattoo-set with several options for different variations.